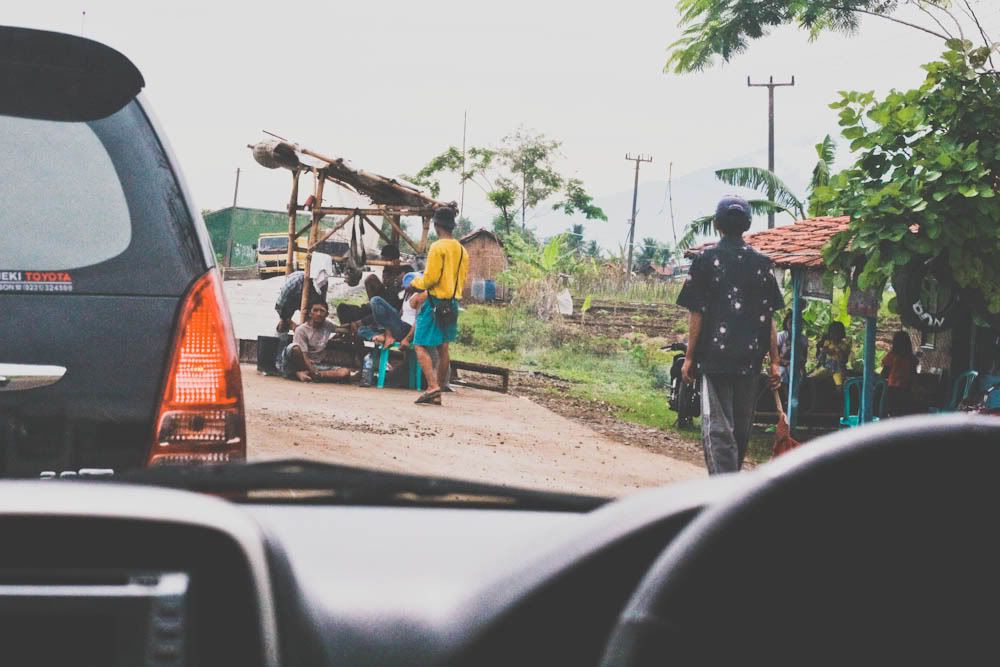 It is always Dad who drives the car. Though I have a brother whose age 15 years old, he's never sit behind the steering wheel when Dad is present. I don't know whether it is always my brother's decision to not drive or not. It's sort of a matter between him and Dad. Boys thing, I guess.
Every year me and my family have this two hundred and fifty kilometers trip to Cirebon, a city where travelers spend some hour or a day to rest, to eat
tahu gejrot
(fried tofu with chili or sour sauce), Jamblang rice,
empal gentong
(Cirebon's specialty;
a spicy curry-like beef soup
) or other
Sundanese cuisines
, or to buy local snacks such as pickles (or 'acar' in Bahasa), sweetmeat (or 'manisan' in Bahasa),
'melarat' cracker
(or 'kerupuk melarat/kerupuk pasir' in Bahasa), or sredded shrimp (or 'abon udang/ebi' in Bahasa). We are not like most travelers because we really stay for days there. It is Mom's hometown, so we indeed go there to meet the grandparents (I call them Mbahkung and Mbahti).
*All of photos above were taken when our car was passing a city called Sumedang.